Corporate Training And Onboarding With Seppo
Stockmann's numerous employees are trained using the department store's own e-learning portal and nowadays also with Seppo. With Seppo, training can be done anywhere and at any time.
Juha-Matti Nuuja, Stockmann
People Development Specialist
Corporate Training And Onboarding With Seppo Games At Stockmann
For most Finns, Stockmann is a brand that does not need much introduction. This traditional department store chain is a familiar sight in the largest cities in Finland and is known for its helpful and professional staff. For the last couple of years, Stockmann has used Seppo games in their onboarding process and training of their personnel.
Stockmann is a large organisation that operates in several localities in Finland and also internationally in the Baltic States. In a large organisation, there is a broad spectrum of staff that regularly receive training and orientation at Stockmann.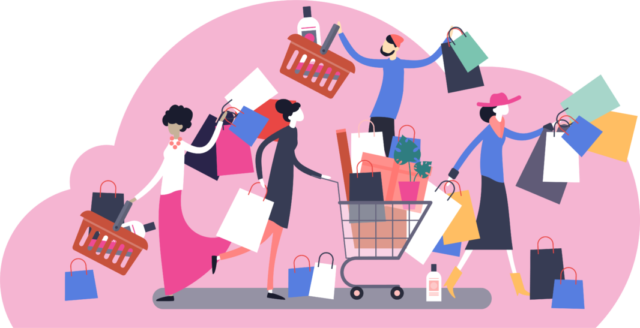 Stockmann has created its own online training portal, which both new and old employees use for initial onboarding and further training. In 2019, Stockmann also launched the Seppo gamification platform to support the materials found in the web portal and to introduce versatility and variety to employee onboarding and training.
"Nowadays, Stockmann is solidly part of the digital world. We tried out Seppo internally at kick-off meetings to introduce some fun gameplay. With the help of the games, we wanted to highlight important topics at these events in a new and invigorating way. Seppo seemed to be a good alternative, and it certainly was," says Juha-Matti Nuuja, People Development Specialist at Stockmann.
Sharing information is no longer tied to time and place
Nuuja confirms that Seppo has, in its own way, made training and coaching more agile. Sharing information and training with Seppo is not tied to time or place. Anyone, at any time, from anywhere, can log on to the platform and play on their mobile device.
According to Nuuja, gamification has been a stimulating and new way of sharing information as support for Stockmann's own portal.

Using Seppo has been perceived to be easy and simple at Stockmann. Thanks to this, there has been a low threshold for the majority of staff to start using Seppo.
In the future, the aim is to develop the measurement of results and system integration
Using Seppo, the staff are introduced to customer service, as well as to the products and services offered. Future plans provide for the possibility of using Seppo even before someone has turned up for their first shift. For example, new employees could be welcomed to their new job with a 360-degree tour of the department and with a video greeting from their immediate supervisor.
Stockmann aims to further develop the use of Seppo in the organisation and to make greater use of its features. The intention is to cooperate more closely with Seppo.
"The staff at Seppo have always been very helpful. Collaboration with them, in a nutshell, has been smooth, effortless, and affable. In the discussions, there has always been a good atmosphere immediately, and in my experience, it has been easy to talk and ask questions with the people from Seppo," says Juha-Matti Nuuja.
In the future, Nuuja sees several different steps for the wider utilisation of Seppo. One international dimension would be to also introduce Seppo in the Baltic States, where trials have so far only taken place in Latvia.
Another major development would be the development of indicators to monitor the use of Seppo. In addition to metrics, Stockmann is also working with Seppo to explore the possibility of finding a technical solution to make Stockmann's own online training portal work even more closely with Seppo.
In the future, Stockmann would like to see Seppo work directly on the web portal, where the company's official study register is located, Juha-Matti Nuuja sums up:
"We are a good example of a big company where we are still in the early stages with Seppo. Changes don't happen here just by clicking your fingers. We have made a start, and we're looking for more effective ways to use Seppo."
---
Are you interested in the benefits of gamification for employee onboarding? Read more on our website: LINK