Onboarding
Get your new employees acquainted with your organisation, their new team, and the important things they need to know in an engaging, fun, and effective way with Seppo.
Gamify Onboarding - It's Easy and Fun with Seppo Gamification Platform!
Making new people feel welcomed, and getting them onboard and productive quickly is one of the most important processes of any company. With Seppo gamification platform you can turn your onboarding process into a fun and engaging experience.
Benefits of Onboarding With Seppo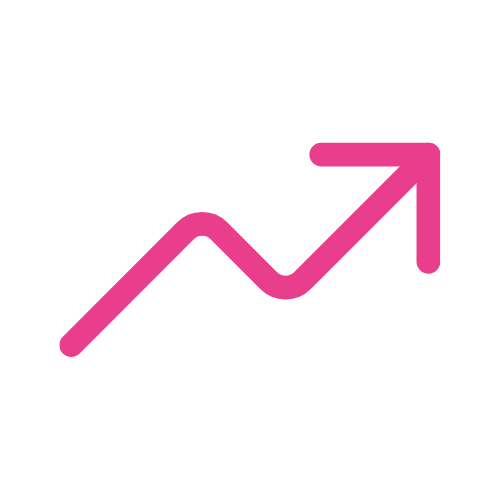 Efficient and Cost-Effective
One game can be played by all new employees. It can be reused many times and modifying for different user groups is quick. Onboarding can take place alongside work and at a convenient time regardless of location.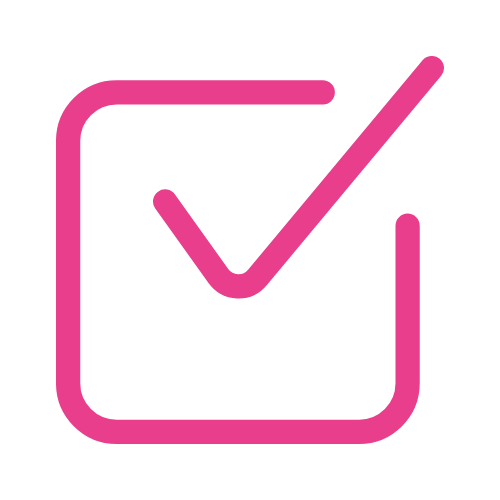 Track Mandatory Knowledge
Easy way to ensure new employees get sufficient training on mandatory issues. Games can be integrated into an existing LMS with full data report possibilities to be part of a bigger onboarding entity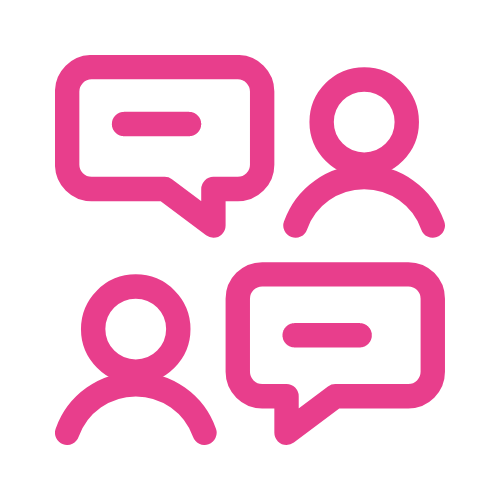 Engaging
Commit by activating! A game encourages participation. It's excellent for learning practical things and getting to know new colleagues, the organisation, and other important things that one needs to be familiarised with at the beginning of employment.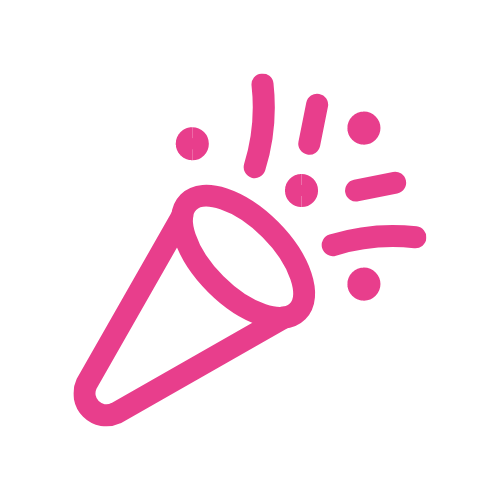 Fun
A fun onboarding process offers a positive learning experience. It increases employees' satisfaction, as it makes the employee feel welcomed and gives a good impression of your company.
Positive Impact on Employer Brand and Employee Experience
First Impressions Matter
For companies that are invested in developing their employer brand and employee experience, onboarding processes are strategically one of the most important functions there are. These companies recognise the importance of a positive employer brand and employee experience for the success and competitiveness of the organisation. It is easier to attract and hold onto talent when the foundations are sound and the reputation as an employer positive.
The introduction period of a new employee lays the foundations for the employment relationship. In general, almost a third of new employees quit their job during the first six months. But employees are more likely to stay in the company if they receive excellent onboarding. A successful onboarding process engages your new employees, sets their expectations for working with your company, and makes them feel welcome.
With Seppo it is easy to make your company stand out from the competition and show that you're investing in your people and their success.
Ways Seppo Can Help With Onboarding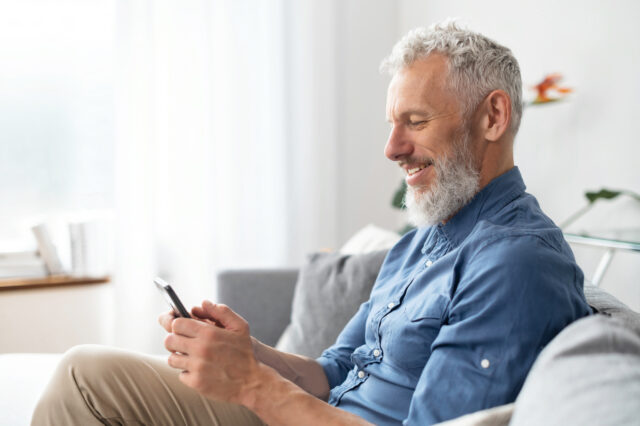 Pre-Onboarding
A pre-onboarding game is a great way to engage your new employees already before the first day of employment to make them feel welcome. Sharing a Seppo game with players is easy, thus you don't need to worry about the new employee having already all the tools ready set-up for them to be able to play your game.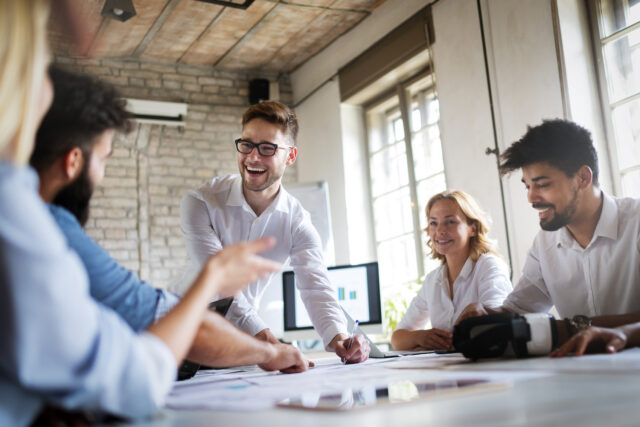 General Onboarding
With the help of Seppo, you can bring all the most important aspects of general onboarding into one game or split them into themes and thus separate games - you choose. Values and strategy, for example, can be explored through the game in an exciting way, and at the same time, you make sure that everyone gets the same general orientation, regardless of location. An interactive game encourages the player to think about their own views and thus at the same time, both the new employee learns about the organisation and the organisation about the employee.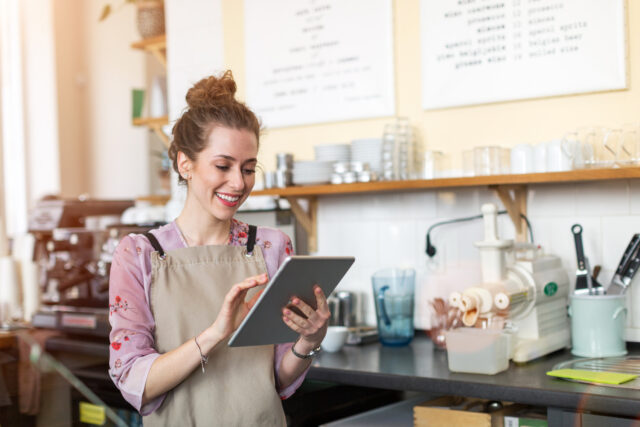 Work Environment Onboarding
For familiarization with the new work environment, Seppo has a few options to offer. It pretty much depends on what the new workplace is like. Is the area outdoors, like an amusement park? Then the game board based on GPS positioning works great! Alternatively, for indoor training, you can choose, for example, a 360° image of the interior as the game board and add the tasks there. It is easy for the players to internalise the new work environment visually and remember the important things related to different places.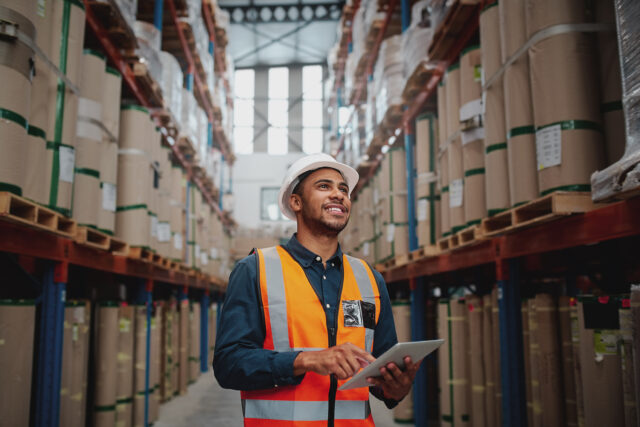 Role-Specific Training
Task-specific onboarding involves reviewing key work tasks and their expected performance, making it a lengthy process. Gamified learning encourages the employee to take an active role which enhances both memory and learning. With the help of tasks, new employees can be challenged to look for answers both in databases and in their own memory, with various formats available such as video, sound, picture, or text. Gamification makes it easier to put what you've learned into practice. On top of everything, Seppo offers easy feedback for instructors and allows players to monitor their own progress.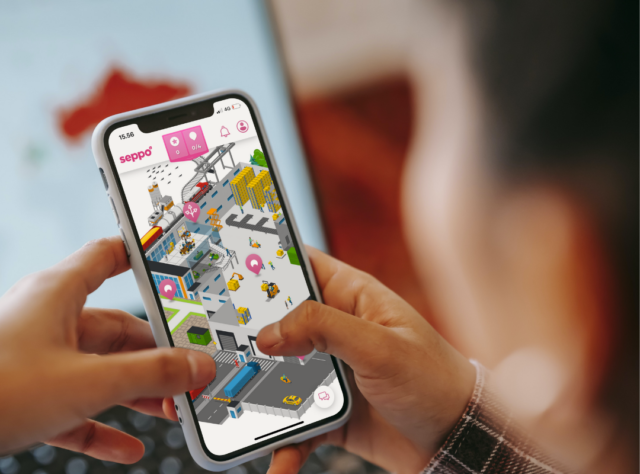 Onboarding Game Template & Ready-Games
Seppo offers a number of ready-made games and game templates for corporate use. Games are of various themes and game templates are such that you can smoothly make them fit your company's needs. The onboarding template is a fast and easy way to get started and add some magic of gamification to your onboarding. Take a copy, change the theme, game board, and tasks, and use it as you like. Our services also include consulting, workshops, and turnkey projects.
How Seppo Works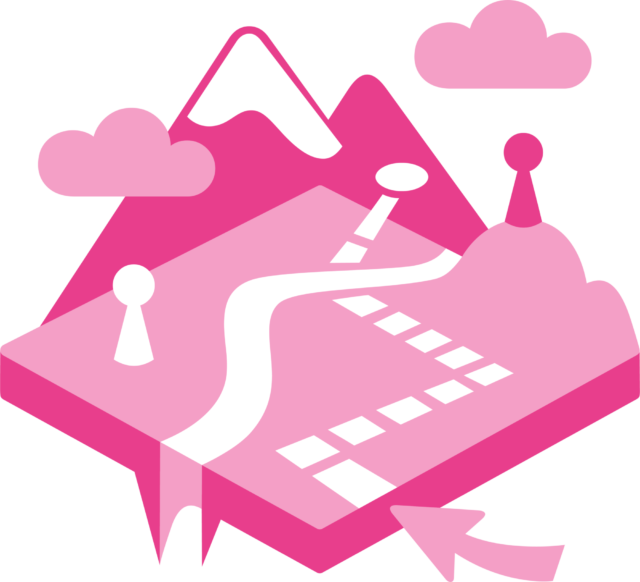 Choose Your Game Board
You can create a game to be played in any environment with Seppo platform. Choose a jpeg, png, gif, 360° image or a GPS map as your gameboard. Create a game with your computer. Players play with mobile devices in groups or by themselves.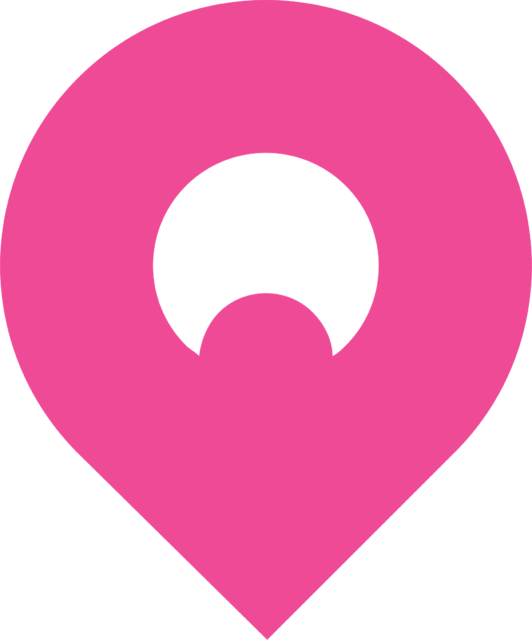 Create the Tasks
Create game tasks from your materials. You can create videos, audio, and text straight in Seppo. Add pictures and links as additional content to your tasks. Players solve the tasks using mobile devices, leveraging multimedia possibilities. Seppo works on all educational levels, in cultural use, and in corporate training use.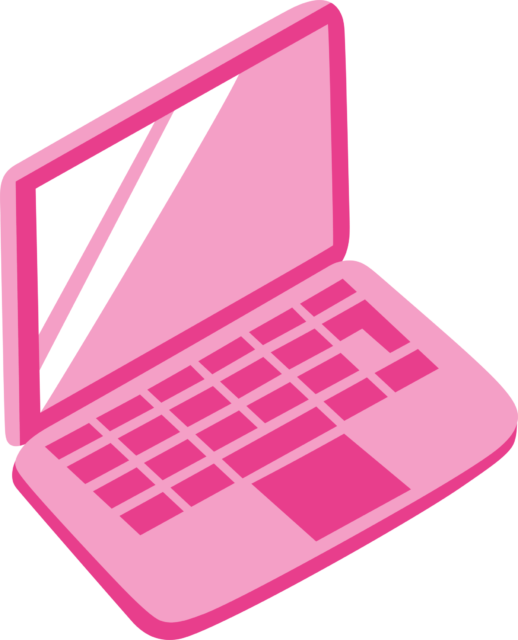 Lead the Game
During the game, you can monitor the game, assess answers submitted by the players and give feedback in real-time. If you want, you can make feedback automatic. Earning points, working together, and seeing progress motivates the players.
Read How Others Have Used Seppo in Their Onboarding Processes
corporate | Onboarding
Successful Onboarding At Thorpe Park, UK
With Seppo Thorpe Park gamified the onboarding process successfully. The new employees loved Seppo! Read the story to find out how Thorpe Park boosted their new employees' engagement and training outcomes.
Nathan Cook, Merlin Entertainment (Thorpe Park)
Learning & Development Business Partner at Thorpe Park
Change management | corporate | Onboarding
Gamified Orientation After Merger At Advania
After the recent merger with another company, Advania decided to gamify the orientation with Seppo to integrate new and old employees. Read their success story and find out how this led to a fun and engaging integration and created a sense of community at Advania.
Maria Simula, Communications Specialist & Tia Flöjt, Human resources Assistant, Advania
corporate | Onboarding
Gamified Induction At LEGOLAND Windsor Resort
The LEGOLAND Windsor Resort team was inspired by their colleagues at Thorpe Park. They decided to also gamify their induction with a Seppo game. LEGOLAND was rewarded with great learning outcome and very satisfied new employees. Read their success story.
Zoe Fearnley, LEGOLAND Windsor Resort
Senior Learning & Development Manager
Seppo Blog Articles That Might Interest You
Try for free
Start a free 14-day trial, and create your first Seppo game now! No credit card information is needed.