Gamified Language Learning
Jussipekka Jyväsjärvi is a primary school teacher from Helsinki who has found a way to gamify language learning. Jussipekka has gamified the teaching of English and German by using the Seppo platform, which has enabled using gamification.
Jussipekka Jyväsjärvi, Primary school, Helsinki
Primary school teacher, Helsinki
The Teacher Who Gamified Language Learning
Jussipekka's own observations, good experiences and feedback from students inspired him to continue. Nowadays, all Jussipekka's homework is done through Seppo.
But how did it all start? What made Jussipekka want to gamify language learning in the first place? What results has gamification produced?
The pandemic opened the door to the world of gamification
The pandemic that started in 2020 led to the implementation of distance learning all over the country. This was also the case in Jussipekka's school. We were faced with a completely new situation, one that no one had ever experienced before. New ways of teaching had to be found for the two-month distance learning period, quickly.
Even before the pandemic, language teaching had faced some challenges. In his work, Jussipekka had noticed that, for example, the differences in skills between students are often remarkable. Some students struggle to grasp new languages.
Also, there is often not enough time. This means that there is also not enough opportunities for repetition. Repetition is the key to learning a new language.
"Ready-made materials offer less opportunities for repetition than what is truly needed," Jussipekka explains.
Jussipekka had accidentally stumbled across the Seppo gamification platform, where it is possible to create learning games using your own materials.
Wide variety of features as a decisive factor
With the pandemic, Jussipekka became more and more interested in the opportunities provided by the Seppo platform. At first, he carefully researched what features the gamification platform offered.
"To my delight, I noticed that it offered a great variety of features," Jussipekka says.
It is good that the gamification platform is mobile-compatible so that students can use it directly on their mobile phones. Nowadays, almost everyone has a mobile phone, which is a convenient tool.
Games must be as intuitive and easy as possible. This ensures that even the youngest users can learn through the games as effortlessly as possible.
The third criterion was versatile possibilities for creating tasks. In Seppo, you can create your own games. The games can include tasks with your own texts, videos, or audio materials. You can also add pictures or links to each task.
"As a language teacher, I also have to take into account listening comprehension and pronunciation exercises," Jussipekka affirms, "Seppo meets all the criteria."
Jussipekka had not previously used Seppo nor any other gamification methods in his teaching. In the middle of the pandemic, he made the decision to do everything through Seppo.
"I jumped straight into the deep end," Jussipekka says with a smile.
But I have no regrets about the decision. During the distance learning period, the students had no trouble studying English and German through Seppo. When the students returned to school and caught up with the normal teaching rhythm, Seppo continued to be deployed alongside the more traditional teaching methods.
At the beginning, Jussipekka needed time to create the games and content for the platform. But after that, he was able to reuse the games and tasks that had already been created. So it has not been necessary to create everything from scratch again. The games that have already been created once have made the second semester easier and saved time. During the last two school years, Jussipekka has already created hundreds of games.
"I think this is a useful tool for both me and the students, but it should not be seen as an end in itself," Jussipekka explains.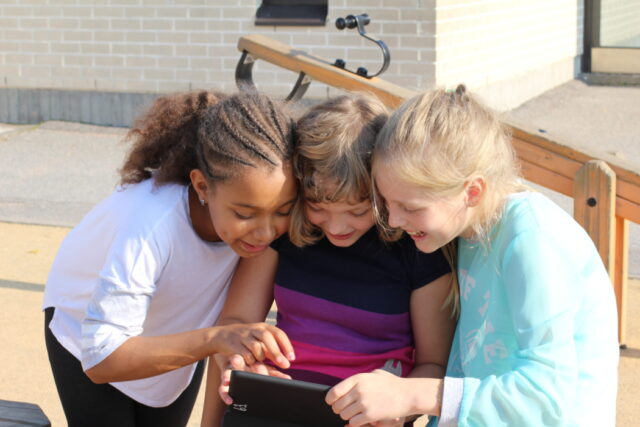 Three pedagogical goals
As a language teacher, Jussipekka uses Seppo primarily for preparing homework for students. He decides in advance, what is the one thing that students should remember from the class. When using the Seppo platform, Jussipekka kept three pedagogical goals in mind.
1. Repetition
Repetition is essential when learning a new language. In the games that Jussipekka creates in Seppo, he makes sure there is enough space for repetition. Thus, students are provided with valuable opportunities for repetition.
2. Listening comprehension and pronunciation exercises 
In the past, listening comprehension and pronunciation exercises were done in the classroom. With the help of gamification, students can now do the exercises in their own time. This makes it easier especially for shy students.
3. Homework
Jussipekka has created a calendar in the Seppo platform, where students can find all their homework conveniently in one place. This means that everyone can access the homework on their own initiative if they have missed class or simply forgotten to do the work. The calendar with homework has also been a great help for children who are still working on improving their learning skills.
Jussipekka also offers a small extra incentive. If you do all your homework, this will be taken into account in the exam.
"Incentives and gamification work," Jussipekka says exuberantly, "all the pedagogical goals are met."
Jussipekka has also noticed that thanks to gamification, students' pronunciation has improved considerably and the percentage of homework completion is high. Using the Seppo platform has generally been a success and the students have liked it.
Students cannot compare their results with those of other students. They can only follow their own development.
Jussipekka has found Seppo to be an excellent tool for gamifying languages ​​and improving study results. There have also been some other surprising benefits.
"I am able to check previous tasks and how successful a certain task has been. Very convenient," Jussipekka reflects.
Finally, Jussipekka wants to send a message to other teachers:
"I want to encourage other teachers to use Seppo consistently. It will open up many new possibilities."