Successful Recruitment
Recruitment is expensive and time-consuming. Surely you do not want all of that effort and money wasted, do you? In this article, we discuss how to achieve successful recruitment. So keep reading! Especially if you want to invest in recruitment, find the best employees, and get them to stay at their job for as long as possible.
Successful Recruitment
What is successful recruitment?
A successful recruitment process brings together the best employees and enterprises. And leaves the applicant with a positive recruitment experience. In order to consider what successful recruitment is, you need to know what it definitely is not. 
Traditionally, jobs are applied for by responding to a job posting with an application. Prospective employees are additionally often made to complete an automatic application form. Automatic forms are often very time-consuming and only ask the same things that are already mentioned in one's resume. Automatic forms may speed up the processing of applications, but will also leave a bad taste in the mouths of applicants.
Such a process requires effort and time from the applicant. Writing a dedicated application takes its own time. Not to mention updating the resume and filling out the automatic form…  
All of this effort may be met with perfect silence! Until one day, after waiting for a week or even a month, the familiar message arrives: "Unfortunately you were not chosen this time."
This will undeniably result in a poor recruitment experience for the applicant in terms of the process and the entire employer enterprise. The applicant cannot even be sure if their application was read at all, because the process is often one-way only.
HR personnel doesn't enjoy writing rejection messages either. There may be many applicants, but only so many jobs. In some industries the situation may be reversed: it's difficult to find skilled labor. And it's even more difficult to get them to stay.
Successful recruitment in a nutshell
A positive applicant experience

A truthful picture of the enterprise and its culture

Onboarding the employee
How to create a successful recruitment process and a positive applicant experience (even if the application is rejected)?
Positive applicant experiences are talked about more and more on social media. Applicants have discussed their own positive experiences. Even in cases where they have not been hired. 
A shared aspect of such stories is a positive applicant experience. Successful recruitment processes have been interactive in some way. The applicant has been noticed, encountered as an individual, and made to feel that their time is appreciated. For example, they have received feedback on their application.
Pioneering businesses have already realized that successful recruitment and positive applicant experiences allow them to stand out favorably. Each recruitment process is also company marketing. One must do everything possible to achieve successful recruitment. This will contribute to the formation of a positive employer image.
Successful recruitment and positive applicant experiences go hand in hand. If an employee needs to choose between two jobs, they will probably choose the one where the recruitment was smooth and made a positive impression.  
At best, successful recruitment may get the employee to commit to the workplace, meaning that they will not jump out as soon as they can or that they will even recommend their employer to others. This means that businesses must invest in employee onboarding, which must be honest and transparent right from the start. You can create a positive first impression only once. 
Read more: Employee onboarding ─ How to achieve successful onboarding 
Successful recruitment will leave the door ajar for when the next job becomes available at the enterprise. An applicant is sure to apply again if they have a positive impression of the recruitment process and the employer.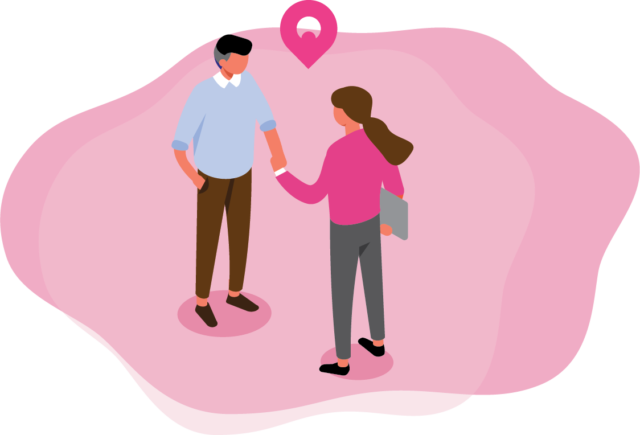 Gamification as part of successful recruitment
Successful recruitment is a pleasant experience for both the applicant and the employer. Gamification is a powerful way to achieve successful recruitment.
Gamification can be used in the job posting or during the interview. A job posting could be written as such: "Take a test to see if you could work for us!" The headline awakens interest and inspires action. This is effective recruitment marketing. 
Gamified job postings are distributed to a broad audience, which gets people interested and willing to apply. They can even be picked up by employees who aren't looking for a new job just then. They can also be used at different events. HR personnel can benefit from this when looking for new employees. 
Gamified recruitment works best for
finding new competent employees (before they are picked up by competitors)

committing employees and keeping them happy at work for as long as possible
Gamification as part of recruitment saves time for the company or the HR personnel. The answers received through the game can be stored and investigated more closely, or even used as feedback with permission.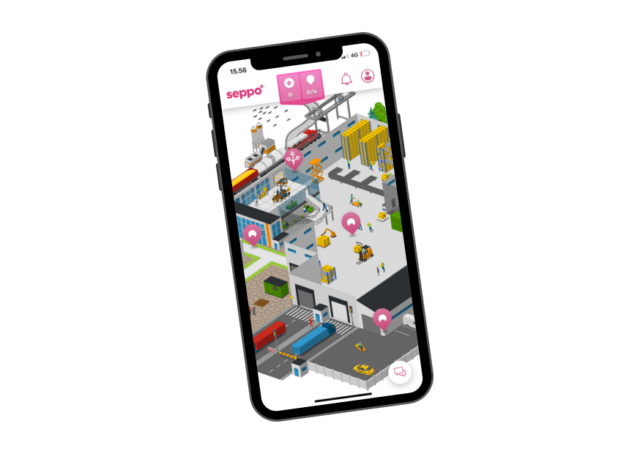 Reasons why gamification should be incorporated into successful recruitment
1. A pleasant and positive applicant experience 
Recruitment by gamification is a two-way process, which makes it pleasant and positive for both parties. It is not a monologue by the applicant, but rather an interactive encounter. 
The applicant can even get real-time feedback on their game. The interaction creates the sense that they are appreciated. On the other hand, even if there are no real-time answers, gamified recruitment and gamified applications are more enjoyable anyway. The applicant no longer needs to write an application, fill out an automatic form, or wait for answers in uncertainty. The game makes the recruitment process interactive, starting as early as with the application. 
According to a Talentlms survey, 78% of respondents said that gamified recruitment would make an enterprise desirable. This means that the best applicants are more likely to apply. Successful recruitment is transparent and results in better employee commitment.
2. More efficient recruitment
The recruitment process can be automated by means of gamification. For instance, if there is more than one interview round, one of them can be gamified. This saves time for the enterprise and the HR personnel. 
Gamification also makes it possible for the applicant to be more thorough and creative in presentation. The enterprise can see better what skills the applicants possess. The game can include a simulation of a situation or work task. This causes the applicant to realize what kinds of skills the enterprise really needs. It can even happen that the applicant realizes that they are not the right fit.
3. Distinguishing from the competition 
Gamified recruitment is still new. This is why bold gamifiers can give their applicants a positive surprise when it comes to recruitment. Gamification helps attract the right kinds of employees. A regular job posting cannot do the same.  
Gamified recruitment is good, especially for enterprises that are genuinely interested in their employees. Enterprises that see their people as the greatest resource and want to improve their corporate culture in an ongoing way. 
Gamification has a positive impact on employer image and leaves a strong memory. It evokes positive emotions. After all, who doesn't like games? Automatic forms can easily be replaced with games. The forms that previously caused frustration can now cause excitement.  This is also a competitive advantage because even the best employees are in great demand. 
Read more: What is gamification? Examples and how to use it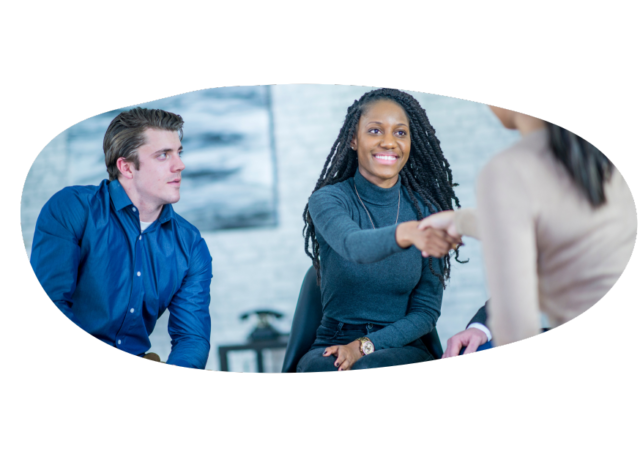 Successful recruitment makes an impression
Successful recruitment is a beneficial win-win situation for both parties. It allows the best partners to find each other. Gamification distinguishes your enterprise and makes a positive impression. 
Did you know that the Seppo tool allows you to incorporate gamification into recruitment easily? This makes an unforgettable impression on applicants. That means exactly them from among whom you will find your future makers and doers. 
---
Are you interested in successful recruitment by using Seppo? Get in touch here! 
Your contact is completely non-binding.
More information: Katerina Eskelinen, Sales Manager, +358 40 528 4828